THE HISTORY OF NORWALK JUDO DOJO
The beginning of Norwalk Judo can be traced to the early 1930's. In 1932, Professor Jigoro Kano, the founder of Judo, visited the Southeast Community Center location right here in Norwalk, CA.
During this era, there were approximately thirty students and were instructed by Matsura sensei, Kondo sensei and Mayeda sensei.
After the war, the dojo resumed in 1948. Mr. Shigeo Tashima, the head instructor at the Manzanar relocation center camp, and instructor at Gardena, San Gabriel and Hollywood Dojo, was soon to be selected Norwalk's head instructor.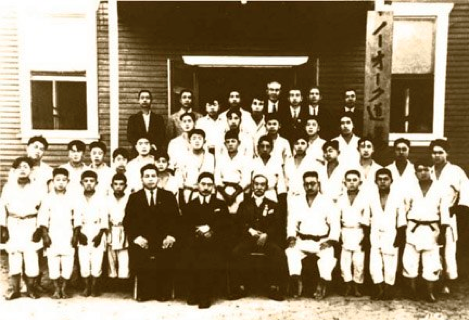 Tashima sensei would guide and meld the dojo's philosophy well into the early 1990's. During the 1960's Tashima sensei was supported by a highly skilled staff of yudansha (black belts), consisting of Dr. Shigeo Terasaki, Shig Chikami, Jim Nawa and Earl Nishimura.
In addition, Norwalk sponsored an exchange program with Japan. This brought the introduction of champion level judokas such as Yasuhiko Nagatoshi, Tadashi Hiraoka and Renzo Shibata.
In 1969 Norwalk Dojo became incorporated and Tashima sensei recruited Masao Fukuma to act as assistant instructor. Fukuma sensei was a guest instructor at Venice Community Center and Gardena YMCA, only later to be designated head instructor by Tashima sensei in 1986.
Toward the end of the 1970's, Fukuma sensei was joined by newaza (ground work) specialist Kaimon Kudo and Fred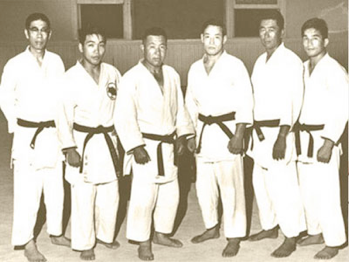 Oishi.
As Norwalk Judo Dojo, Inc. entered the 1990's, the good fortune of visiting instructors continued; bringing forth the Tokai University talent of Naruhiro Kaneko.
The year 2000 marked both the millennium and the technical contributions of Yasuhiro Shida, Waseda University team captain. Norwalk Dojo has also been able to retain veteran yudansha members; among them are Don Tashima, Bill Shears and Jim Uyekawa.
The success of the organization cannot be limited to the instructional staff alone. A significant acknowledgement has to be made to the Norwalk Judo officers and parents who have donated their time and supported the ideology of Judo.
On September 10, 1994, the building annex was dedicated. Norwalk Judo Dojo, Inc. occupies the new multi-purpose room and continues to conduct practice sessions on Tuesday and Friday nights at 7PM.