14615 GRIDLEY RD. NORWALK, CA 90651
WEB: HTTP://WWW.SEJSCC.ORG
INFORMATION: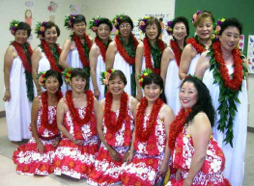 The Southeast Japanese School and Community Center, located in Norwalk, California, was first established in 1923 as a Japanese language school. Japanese American families residing in the south-eastern portion of Los Angeles County and wide areas of Orange County have long been using the facility for Japanese language instruction, a variety of cultural classes, martial arts practice, and youth sports activities, such as basketball and baseball as well as for social events.
As the membership grew and the activities expanded, the facility became overcrowded and in 1977, a new gym was erected. In 1994, an annex building for additional classrooms was also completed to meet the increasing demand for community center expansion.
Additionally, the community center holds special events throughout the year, such as the Bingo Night on the first Saturday every month, the Dinner-Dance in May, the Golf Tournament in the spring, the Annual Carnival and Ondo Dance in July, the Las Vegas Night in the fall, and the Holiday Boutique in October. Everyone is invited!